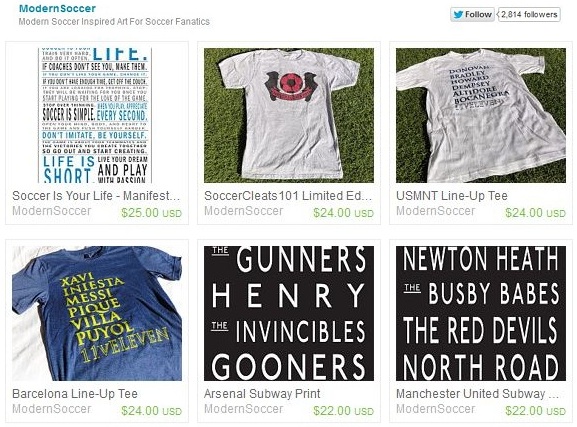 If you haven't noticed yet, we have a storefront where we list some pretty awesome prints and team specific t-shirts. It is all available to check out on Etsy, but even better is the fact that we are offering a huge special for this week only – 50% off anything in store.
To take advantage of the sale, simply use code BF50OFF on any purchase. The deal will run through Friday night, November 23rd – or until we sell out. Note there is very limited products, so if you are looking to order something I'd recommend getting in on the action early!
Check out the Modern Soccer Etsy Storefront now!