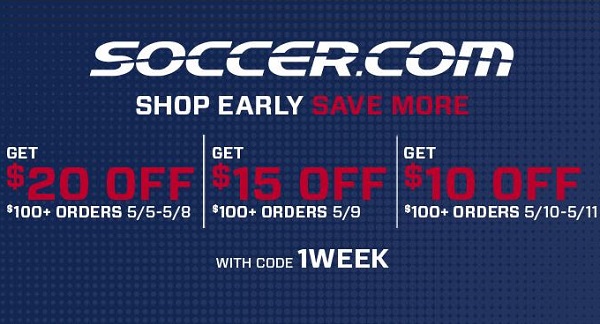 This one is pretty simple but definitely well worth taking advantage of if you are in need of new boots.
All this week at soccer.com you have an opportunity to save on any purchase, but the sooner you use the code the more money you will save. Through Wednesday, you can get $20 off any order over $100. After that, the savings drops to $15 on Thursday then $10 on Friday and Saturday. We haven't seen a proper sale like this at soccer.com in a while, so it is definitely welcomed!
Use source code 1WEEK during checkout to take advantage!