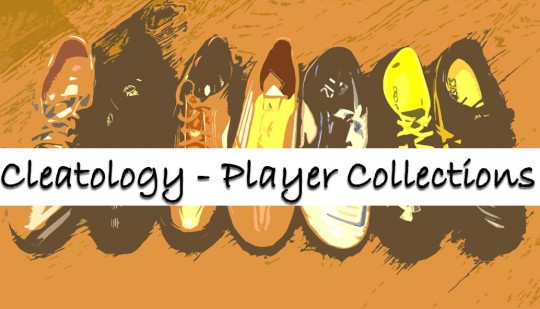 What better way to celebrate soccer cleats and football boots than to see exactly what readers have in their everyday collections. Going forward, we are going to be asking you guys to submit images of your boots for our "Cleatology – Player Collections" series.
We are not looking for the largest collection or the fanciest set of boots, it is simply about images that detail what soccer is all about. In reality, it could simply be one pair of boot, with the picture taken in the right way or it could be a large selection pieced together in an artistic manner. Either way, we are simply looking for pics that represent the game we all love and the boots we wear. If you are looking to submit your image, simply send it to info@soccercleats101.com titled "Player Collection" with your name and the city where you live, and the best will be selected for upcoming editions!
With that, here is the first collection of images!
*Please note, by submitting your image, you are giving us full permission to post on SoccerCleats101. Not all images can be displayed.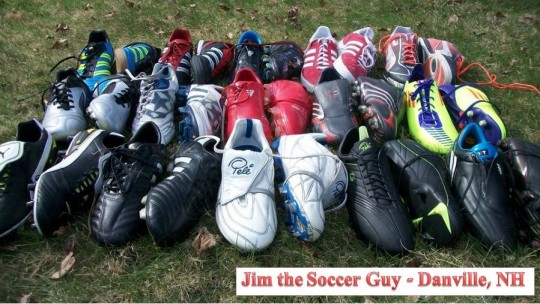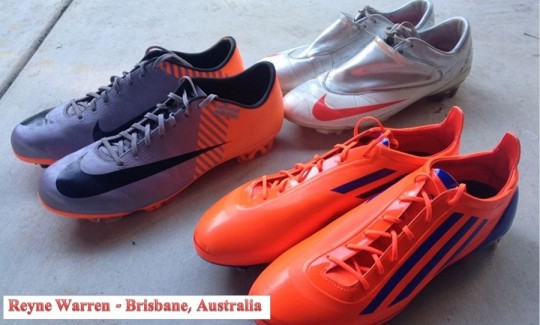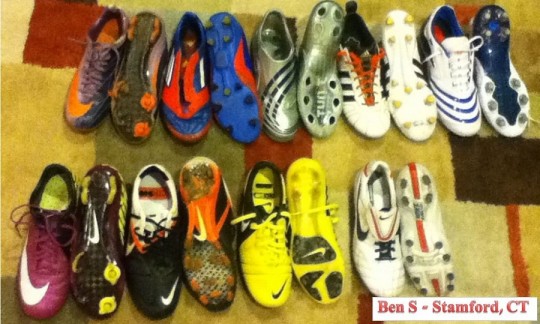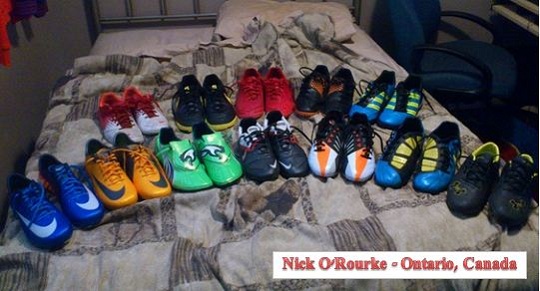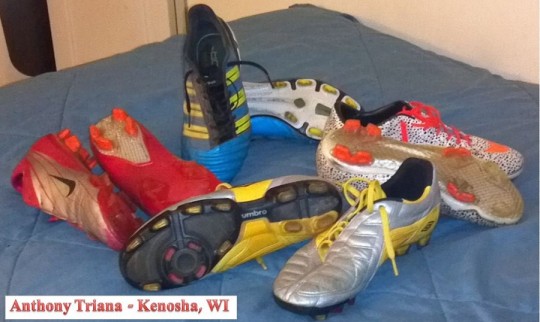 [poll id="16″]