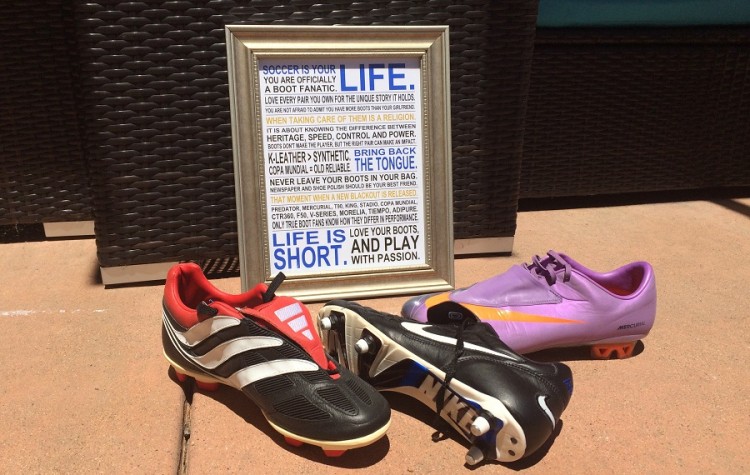 If you are not in the loop, we have a soccer inspired online store where we create manifesto style poster prints – all designed to inspire and motivate players. Being that we talk a lot about soccer boots on here, we decided to create a print that all soccer boot fanatics would enjoy placing on their wall or in their locker.
Best of all, the print is fully customizable and can be edited for each order. So, for example, if you wanted to list your own favorite boots in the "only true fans would know the difference" section, you'd just have to give us a list of your favorite boots and we would fit them in! There is also the option of adding your name and a favorite boot name in the bottom left corner. Include notes on what you want when you order and we can create a draft for you to check out before printing!
Right now, we have a limited number of prints ready for printing in two sizes. There is an 8.5″ x 11″, which is basically the same size as a piece of A4 paper, and we have a 17″ x 22″, which is a larger, standard size poster print. The poster we use is a an Ultra-premium white paper with a matte finish, so it is sturdy and the high quality Epson Ultra Chrome K3 Ink we use yields remarkable color output. In other words, this is a quality poster!
To get your custom copy, head over to ModernAthletePrints.
Please note; the prints don't come framed. They are framed in these images for display purposes only!