When it comes to fancy tricks, freestylers are at the top of the soccer tree. While they might not necessarily have all the skills to make it as a professional on the pitch, the way wizards like Tom Folan, Billy Wingrove and Jeremy Lynch can manipulate a ball is incredible.
In fact, you just need to see the recent video of former Manchester United defender Rio Ferdinand getting outplayed by Sean Garnier, one of the top soccer jugglers in the world, to understand why freestyling is now a major craze.
Whether it's YouTube channels like F2Freestylers – which boasts more than 4.3 million subscribers – or the Freestyle Soccer Federation hosting an annual championship for 93 member countries, the industry is currently on a high. With freestyle soccer the game and cleats being our name, we thought we'd run through some of the best boots for the job.
Similar to our rundown of best boots for the summer, in which we weighed up the dry conditions to pick out products such as the ASICS DS Light X-Fly, we've assessed the various dynamics of freestyling to come up with some footwear suggestions. However, unlike our summer boot guide where each pick was a variation on a theme, you'll find that the following list contains some unexpected entries.
Just as there are boots for all player types on the soccer pitch – like Nike's Mercurial Vapor X Pink for the prima donna, different freestylers call for different types of footwear. For example, a sit-down performer won't need as much grip as a player who performs a lot of stand-up juggling tricks.
So, without further ado, let's put our best foot forward and take a look at some great footwear for freestylers:
The Exhibitionist – High Heels!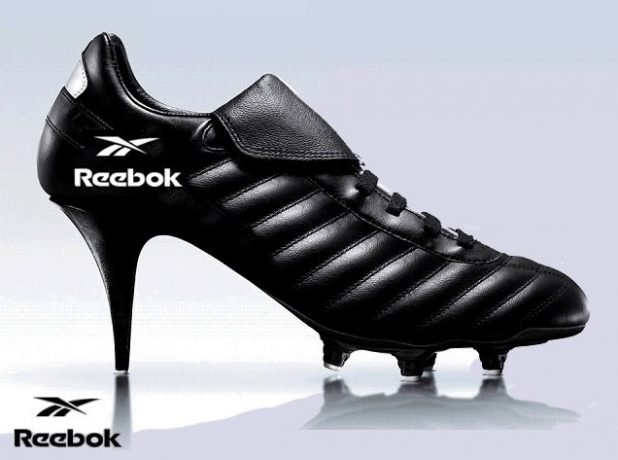 When we said that some of our picks would be slightly strange, you probably didn't think we were going to suggest that a pair of high heels could actually be used to enhance a freestyle routine. Of course, the combination of instability, weight and unsuitable material would normally exclude high heels from performing tricks like the Toe Bounce. However, as one soccer star has shown, female footwear can actually work extremely well when the stakes are high.
We all know that Brazil's Neymar has more than a few tricks up his sleeve, but when he challenged the world to take on the #raiseit challenge, he probably didn't expect to see a woman doing tricks in her high heels and a dress The premise of the viral social media competition is simple: perform a better trick than your opponent. Neymar got the ball rolling with an egg and teabag, but since then a slew of videos have been posted on the Now Raise It website.
So far the biggest challenge to the Brazilian's soccer skills is a woman who not only juggles a ball like a pro, but manages to throw an egg in the air with her foot, catch it on her neck and then fry it like a boss. What's even more impressive, she did it in a pair of black high heels! We can't argue with the results here, if there's a lady out there who can do all this in high heels, they have to be suitable for her – or, probably, they have to add to the spectacular nature of the trick.
The Lightweight – Puma Archive Lite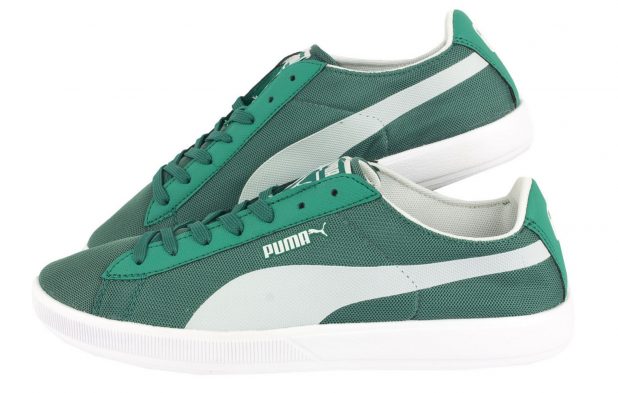 For those who prefer to let their tricks do the talking rather than the apparent unsuitability of their footwear, Puma's Archive Lite are perfect for street freestylers. Thanks to a foam sole, mesh covering and wide surface area on over the toes, these trainers offer the perfect combination of movement and stability. Freestylers who like to use their legs and feet to perform tricks such as the Footstall, Around the World (see video below) and Rainbow will find these trainers perfect.
Indeed, if you contrast these with a similar yet heavier trainer like the Nike SB Zoom Eric Koston SBxFB, you can see that Puma's product is a lot more conducive to impressive light footwork. While Nike's SB Zoom are great for skaters, the leather covering and thick rubber sole make them heavy going when you've got to perform tricks that require agile foot movement.
An alternative to the Puma Archive Lite is a pair of Adidas Originals. Worn by freestyler Tom Folan, these trainers come in suede which means they're lighter than leather-clad boots. While many will still opt for Puma's product, the fact a pro like Folan uses the Adidas Originals (especially for his sit-down routines) should be enough of an endorsement for any aspiring freestyler.
The Feelers – Nike Elastico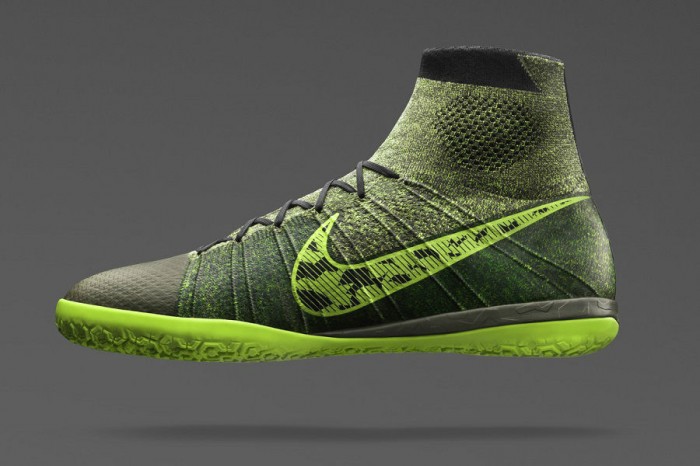 For the ultimate amount of feel and grip, Nike Elasticos are the way to go. Perfect for performances on synthetic surfaces, these trainers are tight-fitting, lightweight and have just the right amount of grip to keep you on your toes when you're trying to pull off the Hotstepper.
By using Nike's "revolutionary Flyknit technology," these trainers are said to offer a "barefoot touch" which should give you a greater feel for the ball when you're performing. Indeed, the removal of a traditional tongue and the Dynamic Fit Collar that pulls the trainer over the ankle like a sock means that these trainers feel more "natural" than most.
However, while the likes of TRICkSTAR5 have posted barefoot tutorials online (see video above), the freestyle pros generally don't like to perform without trainers. Because of this, a product that replicates the feel of a naked foot, but still offers the protection of a trainer is the way to go.
In fact, YouTubers like freekickerz.tv have shown what's possible with the Elastico range and while the skills on display will be beyond most performers' capabilities, the combination of feel and grip is one of the main reasons these shoes are a hit with freestylers.
Picking the best cleats for your next freestyle routine is all about your personal preferences. If you're looking to do something out of the ordinary and outperform someone like Neymar Jr, then you need to make a statement by wearing high heels. If you're looking for something a little more professional, then a pair of Nike Elasticos will do the job. At the end of the day, freestyling is all about freedom of expression which means you need to find the shoe that's right for you if you want to pull off the best tricks possible.