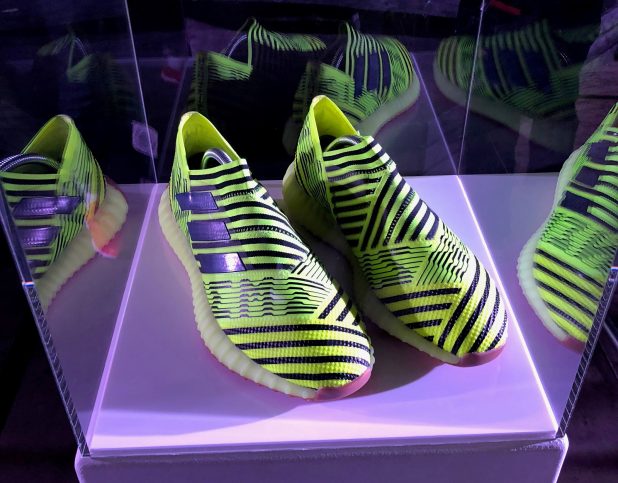 Thursday nights in LA are built for one thing right now, The Association: "A soccer league built specifically for tastemakers and creatives." We are talking soccer, free food, drinks, art, good people, all at no cost. There are a number of folks involved in this project and it has been a huge success through the first few weeks. Presented by @adidasfootball, a strong supporting cast of @bumpypitch, @kickstothepitch and @nikys_sports are all piecing the project together.
Last Thursday night, the event featured Dominic Chambrone, or The Shoe Surgeon. If you haven't checked out his unique customs before, you definitely should. Case in point the pairs below that were showcased at the event. We are talking Nemeziz, Copas, some Mundial Teams……a plethora of top adidas boots. Each pair combines one of the key soccer uppers with an iconic fashion soles, intricately crafted together to create a final product that is timeless and completely custom. Pretty awesome stuff.
If you are interested in checking out The Association, everything goes down on Thursday nights from 8pm to 10.30pm at 352 N Ave 21 in Los Angeles! Everyone is invited.