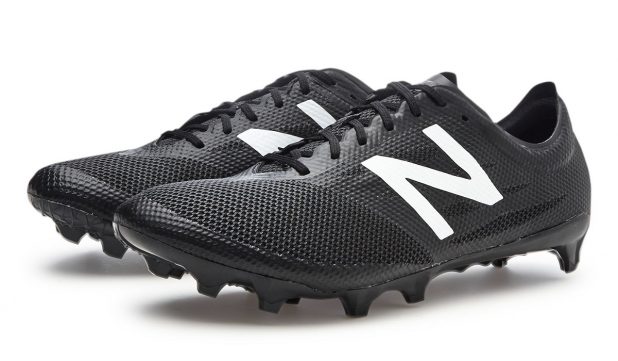 New Balance is back with some prototype colorways in their Furon 2.0 series. In similar fashion to last seasons releases, these feature a one-tone upper with the only contrast placed in the signature "N" symbol.
Engineered and designed for those players seeking a single, momentous opportunity in game, the Furon 2.0 features a Hybrid Mesh Upper, and a Sprint Strike inspired Collar for explosive acceleration and outstanding comfort. Top Line Lacing gives a locked in and precision fit with unsurpassed comfort along with an ultralight Fantom Fit overlay for outstanding strength and support when needed most. Underfoot, Ultra-Directional Studs give unrivaled straight-line speed for those players that have to be first to the ball. There is a lot to take on with this second generation release – NB has taken some of the pieces from the introductory version and modified other key elements.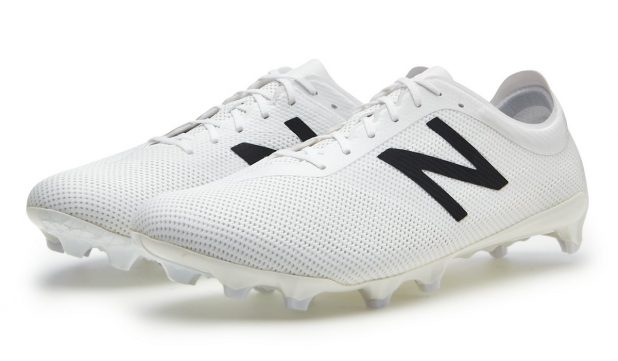 General Manager of New Balance Football, Richard Wright said:
After such an overwhelmingly positive response to our Blackout and Whiteout boots last year, we knew that we wanted to offer these colourways for the latest version of Furon. We've seen a great response to the updated version of Furon and we're excited to see these Blackout and Whiteout Furons on pitches all over the world.
Being that this is an attack minded boot, how they feel while shooting and striking firm shots is vitally important. The upper is padded enough through the 3-layer construction that it provides adequate protection to allow for solid strikes without feeling the full force on top of your foot. Obviously, they are not a power boot but when it comes to striking shots they provide a quality fell. So, as far as the attacking side of the boot goes, they work out really well.
Both colorways are already available in limited numbers, find them at soccer.com.