The latest colorway in the Nike CTR360 Maestri II range has been released, this one in a slightly unusual White/Metallic Platinum/Imperial Purple/Black colorway. I say unusual because when you look at them for the first time, the combo of colors actually takes a few seconds to decipher. They are almost a pair that you want to see firsthand in order to evaluate. I can't recall any other boots that feature this type of Purple color, and when matched with a primary white upper, it makes for an effective fall look.
If you want to know how well the Nike CTR360 Maestri II performs, simply check out our review scores page where you will find it currently sitting top of the bunch! They offer pretty much the complete package for any player who fits the playmaker mold, or any player that aspires to be a playmaker.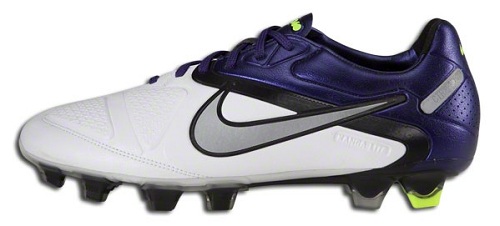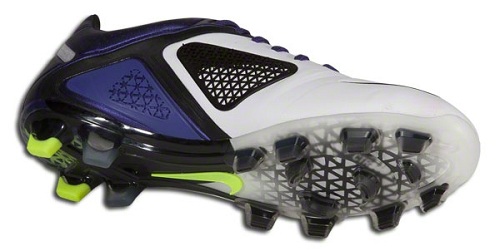 On field, they offer great performance and work out exactly as you would expect – and better! While dribbling, you are able to keep the ball closer to your feet by using the dampening pods up around the front of the boot. The dampening pods are raised slightly off the boot and are basically padded regions that allow for a softer touch on the ball. The side pass and control pads and the control region serves a valid purpose. I'm interested to hear whether you guys like them or not!
The CTR360 Maestri comes in at $179.99, while there is also the option of picking up a pair of high-value Trequartista's for $89.99.