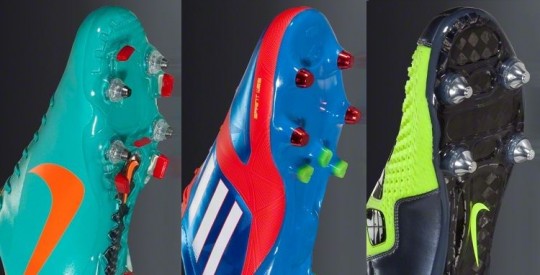 For most players out there, Winter soccer means wet, muddy, bumpy, natural grass fields and the need for a new pair of Soft Ground boots. But for some reason, more and more stores are moving away from SG and stocking up on extra FG boots. This has a lot to do with the increasing number of artificial fields installed throughout the country, where FG + Turf soleplates are the standard.
But, lets be honest – you really can't beat a good game on a REAL pitch in the rain!!
With that in mind, below are some top options if you are looking to find a new pair!
---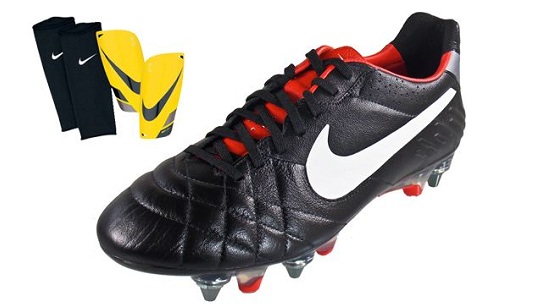 WeGotSoccer – Tiempo SG + free shinguards + free shipping = $152.99
This is probably the best deal out there right now. Not only are not only getting one of the newest SG boots on the market, but you are also getting a free pair of guards that retail for $19.99. It is a Limited Time Offer, so don't be surprised if this one disappears pretty soon. Check it out at WeGotSoccer.
---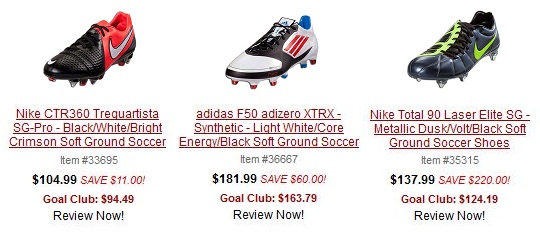 Soccer.com – Probably the widest selection available
I doubt there is a bigger online selection of SG boots currently available on any website. With that, I have selected the top 3 deals available in my opinion and listed them above. To see the entire line-up, head to Soccer.com.
---
eBay – Find a pair of adiPower Preds!
If there is an SG pair of boots I'd recommend it would be the Adidas adiPower Predator. Unfortunately, they are extremely tough to find – except if you hit up eBay. If you so decide to bid, make sure to research who you are buying for and what exactly you are getting. Check out the adiPower Predator SG
line-up.
---
If you spot any other deals or know where players can find a top selection, let us know in the comments below and we will look to add them to this list!