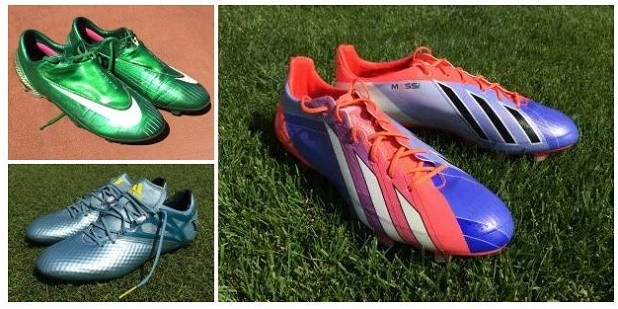 Right now, I've got a ton of spare boots hanging around my office and I badly need to make some space. So, I've decided to put together a complete set of listings on eBay where all boots are listed for $19.99 or less.
Everything is available to bid on, so the prices will go up slightly. But (and this is the goal here) they should sell well under retail price ensuring some of you get some terrific deals. It then allows us to pick up some more upcoming special edition releases to feature on the site. The majority of boots listed are "used", but as you guys know I only wear them a few times for testing, and they will arrive in really good condition. Most could still be considered brand new. If there are any exceptions, I make sure to note that in the description.
Below you will find a gallery of all the boots and shoes I've added. If you want to see details, just click through the image and it will take you to the list page on eBay. Alternatively, as a shortcut, this is the SoccerCleats101 eBay page where you can find everything we have listed.
Final note, I have more boots to add in the coming days and each will again be listed at a $19.99 price. I'll add updated images as they are live.