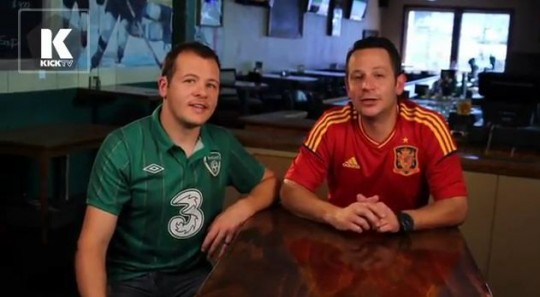 Ok, so Ireland might already be out of Euro 2012 (by the way, did you hear the fans singing right through the last 5 mins of the Spain game even though we were 4-0 down – that is real commitment!) but there are the latest 4 episodes of The Gear Show that highlight jerseys of each team participating. Ben (theOriginalWinger) gave the commentary while I supplied the modelling and acting – I do live in Hollywood after all!!
Shout out to Grunions of Manhattan Beach for letting us shoot the show in their bar (great spot for watching soccer games!) and to WeGotSoccer for supplying us with all the jerseys for the show – check out their 2012 Euro collection of gear!
Check out all 4 Gear Show episodes below……..