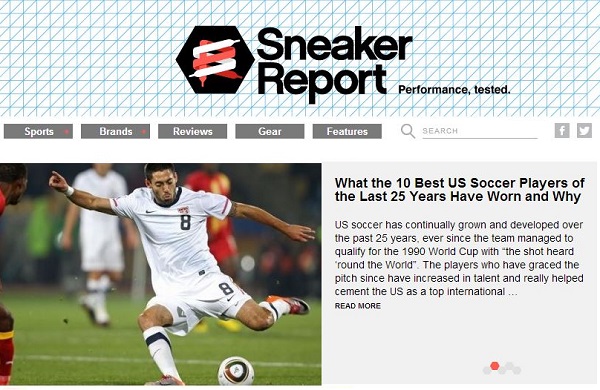 If you haven't checked out thewebsite Sneaker Report before, you probably should now! This is the site to check out if you are interested in any sort of sporting footwear, with an emphasis on actual performance. They cover an extensive number of sports and bring some extreme in-depth looks into the top products hitting the market.
In light of that, the Sneaker Report team reached out to us a few months back in regards to soccer footwear. We couldn't resist but to offer up our take on the boot world and fill them in on all things related to the beautiful game. It becomes an extra avenue to be able to promote the game and get people in the know about why we love the game. The majority of the posts are in a list format, so it is a completely different angle to what we do here on SoccerCleats101.
Here is a list of some of the posts that we have put together for Sneaker Report, well worth checking out.