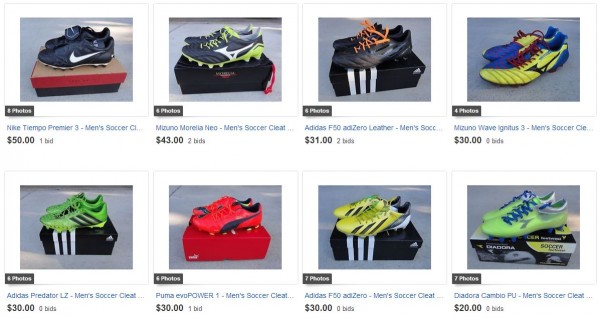 There are quite a few of you that wait patiently for this one – we are selling a bunch of boots at low prices on eBay right now! These are boots we used for testing or in features on the site. Most have been worn and thus we can't use them for giveaways – selling on eBay allows us to offer them at kick-ass prices for those that want to snag some deals.
There are 12 pairs up for grabs including boots from Adidas, Nike and Puma as well as a very, very special pair of Tiempo Premier 3 that need a new home!
At original listing, prices were all set between $10 to $30. With less than 2 days to go, you will need to get your bids in now to secure a pair!
Find the entire line-up right now on eBay
.