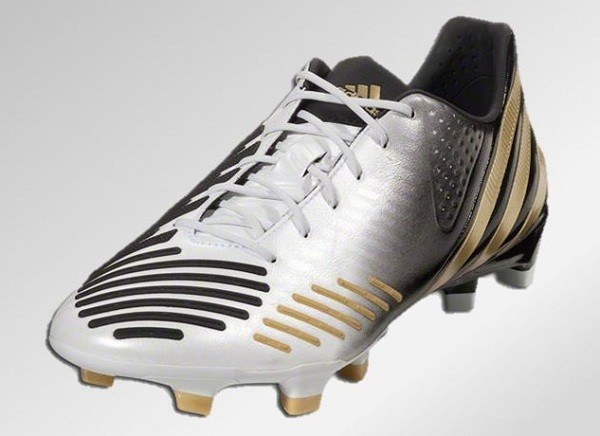 What's With This Colorway?
Could this be the best colorway we have or will see in the Adidas Predator LZ series? There is something about this design that really appeals to the nature of Adidas fans and from initial fan reaction, it certainly has a strong shot earning the "most popular" tag. It is a sharp look that has hints of a similar Predator Absolute release we saw released a few years back. In person, the Gold definitely offers more of a vibrant look.
About the Predator LZ
So, what makes the new Predator so different from previous editions? On this release, you get 5 different areas where technology has been employed, producing 5 different levels of performance. Rather than being a Power boot, this latest release is more of a hybrid that offers players more control right throughout their game. As is the current trend with new releases, the upper has been re-engineered to combine the properties of a leather and synthetic upper. The material used is a mix of synthetic and a new Hybrid SL, adding an interesting twist to the release. In terms of weight, they come in at 8.0oz, which is just a slight bit heavier than the adiPower Predator and is definitely lightweight for a power boot.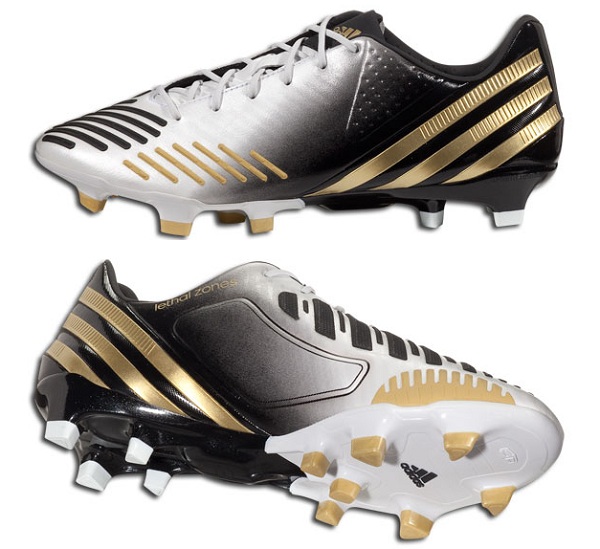 The 5 Lethal Zones
The large First Touch zone has recessed ribs to cushion impact and stop the ball. It's a vacuum effect for instant control.
The Drive zone has a raised and thicker 3D shape following the natural curve of the instep to help create rebound distance and open the game.
The Dribble zone is designed for quick contact with the ball and close control.
The large Control/Pass zone is memory foam with a sticky coating on top. This ensures consistency, precision and killer passing.
On the Sweet Spot zone 3D ribs ensure longer contact with the ball to generate speed and spin.
What the Readers Are Saying
We want to hear what you have to say about this colorway.
Is this your favorite release in the Predator LZ series or did you prefer the lies of the White/Prime Blue/Yellow or Black/Lab Lime /Neo Iron Metallic colorway?
Really cool colorway! I think gold is underutilized these days as an accent color. It's not as flashy as the bright greens pinks and yellows, but still stands out on the pitch. (Colin)
Check back to see the best comment(s) posted right here!