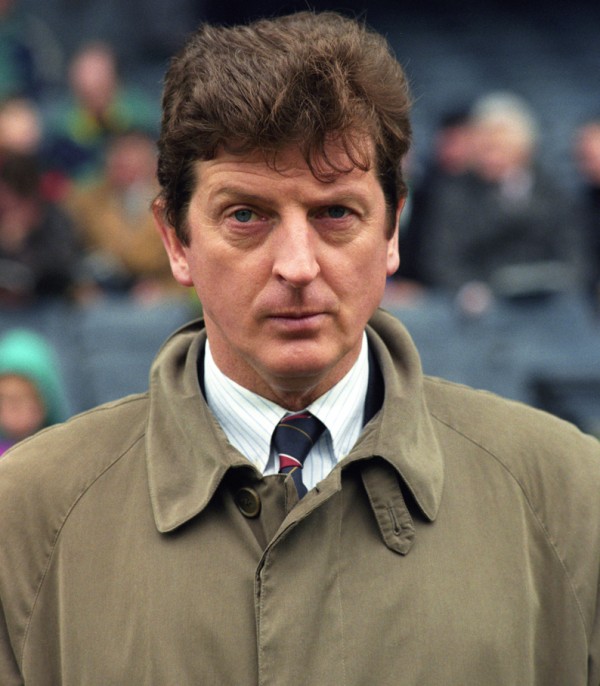 This one's a bit more tuned to our readers back in my motherland. However, if you support the England National Team there is the potential for some interesting times this summer in Brazil. Manager Roy Hodgson has named a youthful looking England squad for the upcoming World Cup, which pits England in tough against Italy, Uruguay, and Costa Rica in the group stages. For a team who's supporters are often guilty of over expectation at international tournaments, having looked at the current 23 man squad (ONLY 5 PLAYERS OVER 30!) this could be the correct time for cautious optimism among the supporters.
So, in SC101 style, let's take a look at who the England squad are and what they'll possibly have on their feet in Brazil. I'll also give a revised prediction and the lineup I'd start if I were Roy!
If your short an England shirt for this summers tournament JD Sports can hook up our UK friends.
Goalkeepers
Barring some kind of catastrophic incident Manchester City shot stopper Joe Hart will wear the number one shirt and also be the highest profile player wearing the brand new Umbro UX-1 boots. He's the only goal keeper left over from the shambolic England squad of 2010 (I still have nightmares of Rob Green) and he's become widely regarded as one of the better goalkeepers in Europe. Deputizing will be young Celtic keeper and Nike CTR360 Maestri III wearer Fraser Forster, who despite playing in the Scottish Premier League is developing quite a reputation for himself and should make a move to a bigger club sooner as opposed to later. West Brom man Ben Foster, most recently seen sporting Nike Tiempo Legend V's rounds out the England keepers as a reliable set of gloves who shouldn't see any action in Brazil.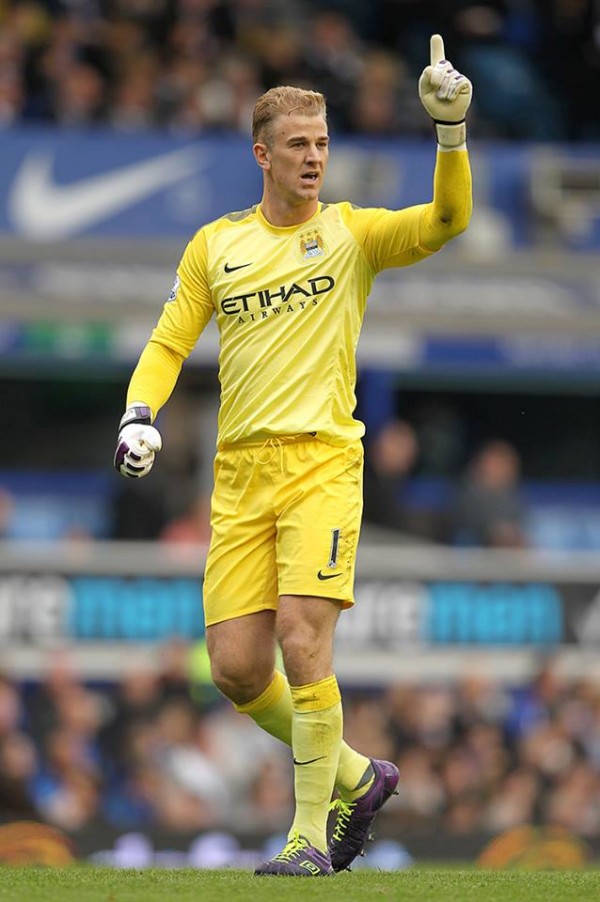 Defenders
If England are going to do well in Brazil, not going to penalties defending is going to be paramount (read: no one get injured). It's why you can expect England to roll with the back four of Maestri wearer Glen Johnson (will he switch for the Tiempo Legend V?) and Adidas Predator wearers Phil Jagielka, Gary Cahill, and Leighton Baines.  Swashbuckling Southampton teenager Luke Shaw will lace up his Adidas F50's and run some tired players ragged on the left flank late in matches, but this tournament is very much about learning the international game for him. As for Chris Smalling and Phil Jones? The less said the better, I mean Chris Smalling isn't even the consensus number one choice at his club yet he's the number two right back for England? It's mental man!
Midfield
It wouldn't be a World Cup squad without questions on the fitness of a midfielder, this time it's Arsenal winger Alex Oxlade-Chamberlain as there is uncertainty over whether or not he'll feature in the FA Cup Final this weekend. If Ox is fit he should feature heavily on the wing for England, the only question is what boot will he be sporting. Ox has worn both the Mercurial Vapor and the Hypervenom this term. My money is on him to sport the Hypervenom as it is designed to show off the agility that a player like Oxlade-Chamberlain has in spades.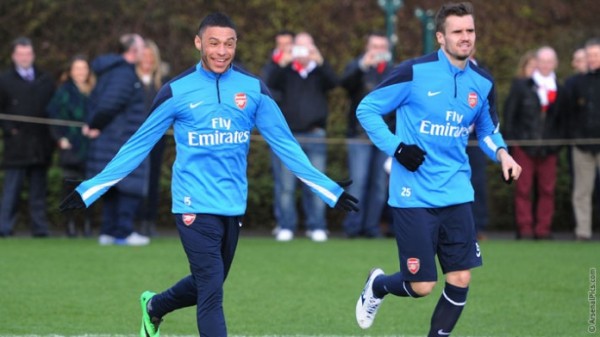 In the centre of midfield you can expect skipper Steven Gerrard to feature heavily as the engine room in the Adidas Nitrocharge 1.0's and he should feature along side Arsenal's Jack Wilshere who at the current moment is still wearing the CTR360's but I wouldn't be too surprised to find him switch into a pair of the Magista Obra's for the World Cup as Nike will undoubtedly want to feature them as much as possible on the feet of playmakers. The left midfield spot will probably fall to another CTR 360 loyalist in Man City's James Milner, who probably won't see Nike banging on his door asking him to switch into the Magista's.
England will also be able to call on ageless wonder Frank Lampard and his Adidas adiPure 11pro's for one last tournament, if they need to inject a bit more class into a match. Puma evoSPEED wearer Adam Lallana has been incredible for Southampton in their Premiership stint and hopefully will have a role to play during the tournament. CTR 360 (apparently England are a 'control' team) wearers Ross Barkley and Jordan Henderson are likely here for the experience with an eye towards Euro 2016, but Barkley in particular has been a wonderful gem this EPL season for Everton. But, that being said, if there's a player to watch for among the reserve England midfielders it's Liverpool winger (and dodgy barnet aficionado) Raheem Sterling. The Mercurial Vapor wearing teenager has scored 9 league goals in 30 matches for the league runners up and if he gets a shot in a tight match with 20 minutes to go, he'll absolutely eat the opposition wingback for breakfast!
Forwards
So who's starting up top with Wazza? If it's Danny Welbeck or Daniel Sturridge then it'll be an all Hypervenom forward line. If it's Rickie Lambert it'll be an all Nike forward line, as the Southampton man prefers the CTR 360, like two thirds of his national teammates it seems! If it's form we're going on it HAS to be Sturridge, he's been absolutely phenomenal with his Liverpool side forming a killer partnership with group foe Luis Suarez, however, Welbeck is Rooney's club mate so they do know how to play off each other, but it HAS to be Sturridge, it just has to be.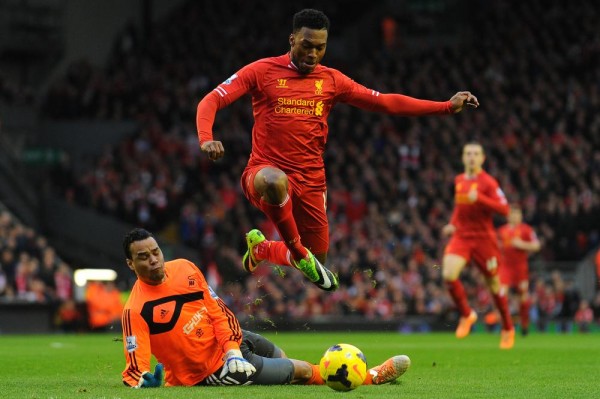 Richard's England XI
So if I were Roy and had picked this 23 man roster (hint: I wouldn't Jones and Smalling for instance) who would I select for the starting lineup and what formation would I play? Well I'm glad I asked that question because I'd have England line up in a 4-2-3-1 formation with Joe Hart in goal, Johnson at RB, Jagielka and Cahill in centre of defence, Baines at LB. Captain Stevie G and Adam Lallana would be the link between the defenders and the attack, but wouldn't sit a little more advanced. The left wing would see Raheem Sterling with Oxlade-Chamberlain on the right side. Wazza would play the hole and upfront would be Daniel Sturridge. It's a lineup which I think plays towards an aggressive attacking style which England are going to need to do if they want to make the latter stages.
Does England win the World Cup? Probably not, they probably lose on penalty kicks in the quarter finals like they usually do. But it is nice to see a bit of a departure from the dreary England squads of yesteryear where you knew who was in it before it was named!
So England fans, what do you think? Anyone there who shouldn't be? And conversely who's not there who should be? Comment down below, and if your short an England shirt for this summers tournament JD Sports can hook up our UK friends!