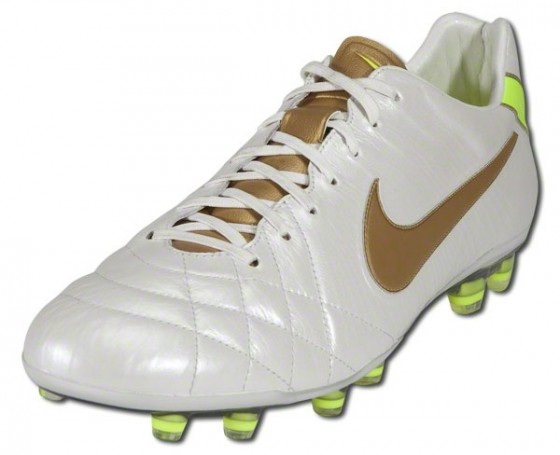 Talk about oozing class! This latest Tiempo IV release epitomizes exactly what you expect from Nike's heritage range. I am always impressed when companies manage to match a silo with a picture perfect look. And this Metallic White/Metallic Gold/Volt colorway makes for a great addition to any tradition players collection.
I tested the Elite Tiempo IV several weeks ago with positive results. Performance wise, these just straight up work and they compliment any player looking for a boot that provides great touch and control. The leather upper is top quality and ranks amongst the best I have had the opportunity to test.
Price wise, the Elite comes in at $349.99, while the regular version will cost $149.99.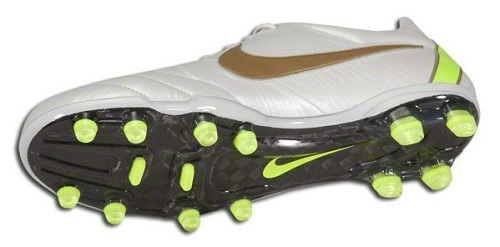 In terms of this release, you also have the option to choose the regular release. There is a huge difference in what you pay for the Regular Tiempo IV compared to the Elite. You need to compare the technology included on the Elite range to understand where the money is going. What you get with the Elite that you don't get with the regular is a Carbon Fiber soleplate and the addition of Flywire. This results in a pretty minimal weight difference of 0.2oz, but a more protected upper on the Elite.
Personally, I really like the look of this release. But you do have to factor in the white upper, which will take come effort to keep clean.